IMPORTANT MESSAGE: from MacDonald Island
---
---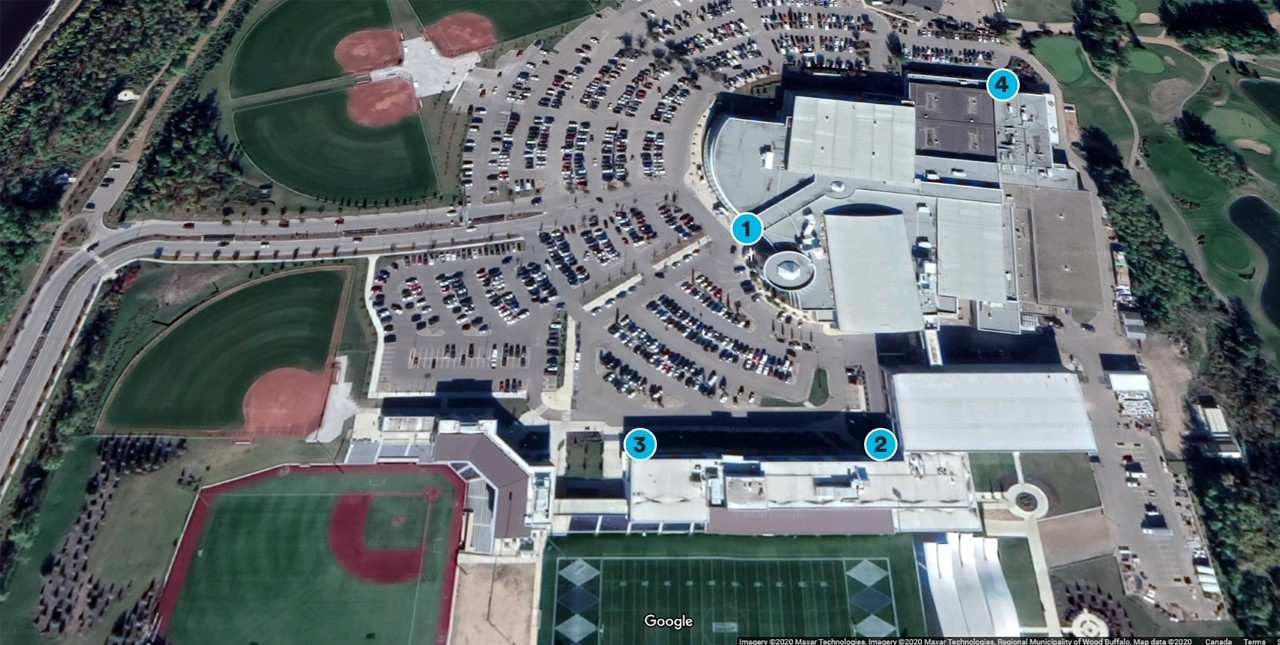 ---
As we get into our busier time on the island, and slowly open up more of our venues and activity areas, we want to keep you updated on any changes that we make to the traffic flow and access to our buildings.
Starting on September 28th we will be making some adjustments to the traffic flow at the MacDonald Island Park facility.
Beginning this coming Monday September 28, the main entrance to the Suncor Community Leisure Centre (area #1), the North entrance (area #4), (by the current Pro-Shop and mini ice), as well as both the East (area #2) & West (area #3) entrances at the Shell Place, for entering the indoor turf house, badminton, and HPTC area, will now be able to accommodate two way traffic when entering and exiting the building. I have attached a map to help with the areas as well.
Once again we want to remind everyone, to continue to be mindful of the directional signage and the distancing measures that we have put into place within the facilities.
We do appreciate all of your organizations support and corporation with these steps to help in doing our part to keep our staff and guests safe in this changeling time.
Sincerely,
Sports and Recreation Reservations & Rentals Coordinator